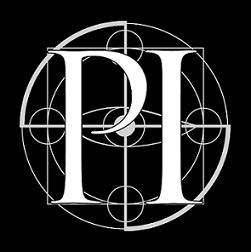 IMPORTANT NOTE:
It is expected that EVERYONE (including the staff) has read and is aware of the following Rules and Guidelines!  Ignorance of the rules is no excuse, and no excuse will be tolerated.  "Rules Lawyering" – skirting the edge of the rules by saying "well, it is not mentioned in the rules" will not be tolerated either.

Rules and Guidelines:
Please respect other PI Members, Visitors, and Staff, their beliefs (religions, paths, styles, approaches, etc.), and their opinions in channels and on the forum; in turn, they will respect your beliefs and opinions. Any attempts to incite drama will not be tolerated.
Spam, flooding, excessive foul language, pornography, and other disruptions are frowned upon. The ops are lenient, but WILL take action if needed. Any sexual discussion, please move it to our 18+ channel, #Adult. The choosing of a nickname to be used on the server should be reasonable and adhere to the aforementioned rules.
All materials submitted on Discord, the Forum, or other parts of PI must conform to the laws and regulations of the United States of America, Canada, and your area of residence.
Advertising is not allowed without the express permission from an Admin. To get permission, please submit the following form:  https://www.psionicsinstitute.org/community/advertising-form/
Appeals: In the interest of fairness, everyone is within their rights to dispute any kick or ban. To do so, you may fill out the form at https://www.psionicsinstitute.org/about-us/contact-us/ and state your concern or contact an Admin. directly. Each kick/ban decision under dispute will then be discussed among staff and either upheld or repealed. All kicks/bans and decisions are documented.
The Rules and Guidelines are put in place in order to allow for an enjoyable experience. Not all situations will be the same and they will be dealt with accordingly by the decisions and judgment of the staff. If you have any questions or want further clarification of the above Rules and Guidelines please privately speak to one of the staff members.
Written By: P.I. Administration
© 2013 Psionics Institute