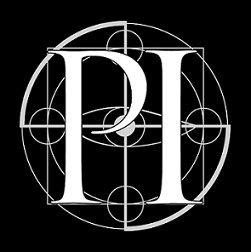 Listed herein for our members and guests to view, is a list of the current staff members of Psionics Institute. They are the backbone of our organization, the ones who contribute their time and efforts toward making Psionics Institute a place of learning and understanding. We couldn't exist with their help and support. Thank you for all that you do every day.  This list is also for our members to know who they should contact in the case that they need assistance, have a problem that they would like resolved, or simply have a question they need answered, in order to provide our members with the swiftest assistance possible.
P.I. Board of Directors:
Bmartin82 – Founder
Adara – Head Manager
Dragalion – Manager
MoonWind – Manager
When on our IRC Live Chat Network, look for these names with an "~" "&" "@" or "%" beside them.  The ~ denotes that they are the channel Founder/Owner, while the & denotes that they are a Manager/Admin. The @ or % denotes that they are an Operator/Moderator and that they are actively moderating the chat room, unless otherwise indicated as away in their nick.
Graphics Designer:
Gorath
IRC Developers:
FoxDemon2
IRC Operators:
cccy_RegeaneWolfe
Dragalion
Operator/Moderator Department:
Adara
Bmartin82
cccy_RegeaneWolfe
Dragalion
DragonAtma
DreamLord
MoonWind
Recruiting Department: (Head Recruiter:  Position Vacant)
Teaching Department:  (Head Teacher:  Position Vacant)
Teachers:
Training Department:  (Head Trainer:  Position Vacant)
Trainers:
DragonAtma
We would also like to pay tribute to those honorary members of our Community that have retired, noting the staff position they held upon retiring:
Aceso – Teacher
Adara – Head Manager/Administrator/Recruiter/Head Operator
AgentAAA – Head Trainer
Ephraim – Manager
Eyilwrass – Teacher
Frank_The_Bunny – Head Trainer
IIZard – Operator/Moderator, Manager
JediKaren – Teacher
Ravenna – Operator/Moderator, Teacher Admin
Shay – Manager
Taetarthe – Head Teacher
TashRikil – Head Teacher
Written By: PI Administration
© 2012-PRESENT Psionics Institute